Speziell für Hochzeiten biete ich Komplettpakete an, die sich je nach Grösse der Hochzeit und Ihren Wünschen unterscheiden. Ein paar Farbtupfer an den Wänden machen aus jedem einfachen Raum einen Ort voller Schönheit und Romantik. Verleihen Sie Ihrer Hochzeitsfeier mit einer professionellen Musikanlage, den richtigen Sound zum Feiern und Tanzen. Mit meinen Licht- und Musikanlagen erzeuge ich eine romatische Atmosphäre und eine perfekte Stimmung für Ihren grossen Tag.
Die Komplettpakete können gerne auf Ihre individuellen Wünsche angepasst werden. Gerne stehe ich Ihnen für eine persönliche Beratung zur Verfügung. Einen DJ erhält man auf separate Bezahlung.
A wedding is one of the most important moments of your life and a reliable and decent wedding sound system hire is essential for the smooth running of your special day.
I have a number of a professional wedding sound systems for hirer. I will also take care of all the technical requirements.
My PA systems are for speeches and music, larger disco systems for later in the evening and equipment for DJs.
To enhance the atmosphere you may need a selection of lighting including moving heads, smoke machine, up-lighters.


Making Announcements with a Microphone
If you want to make announcements during the wedding (such as introducing the couple, announcing the first dance, giving speeches, etc.) you're going to need a at least 2 microphones (in addition to the other sound equipment).
Using Wireless Microphones is a very good idea

It gives you the freedom to pass around the microphone for toasts and speeches, without having to fuss with a cable. I can of course provide cabled microphones as well if needed.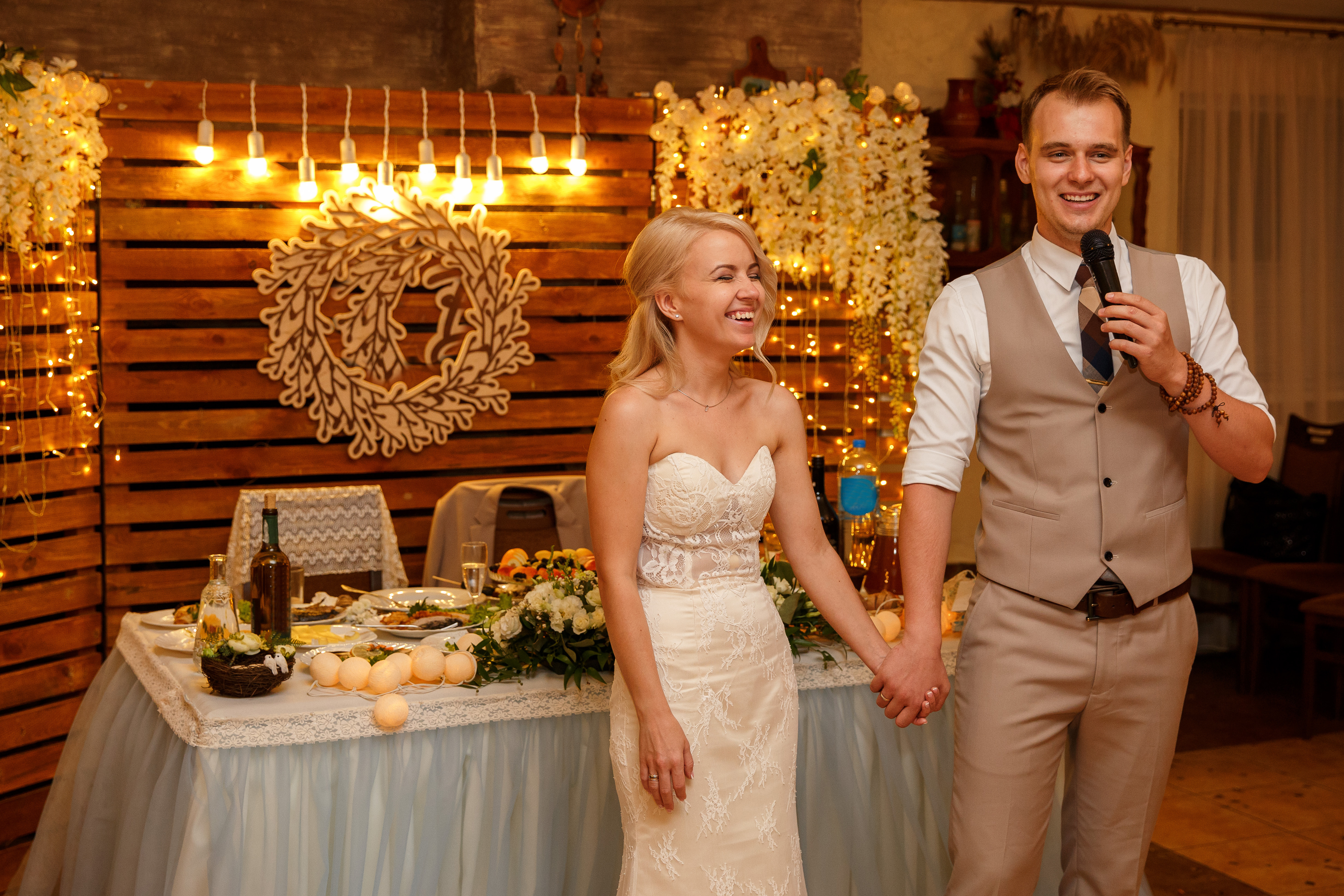 A basic PA system consists of the music playback device, an
audio mixer
and a pair of powered speakers. Decent-quality powered speakers, like the
Turbosound
with sub-bass bins will give a full rich sound.
These are ideal due to the wide dispassion of the spread of sound waves.

Example of why this system wide dispassion is right for weddings: download pdf
click


I have often see budget systems used at weddings that are not adequate for the job.

As a starter I can offer 2 different packages of sound systems with lights.
Option 1 upto 100 persons (4 Speakers 2x1000w)
Option 1+2 upto 300 persons (6 Speakers 3200w)
I can also design a system to suit your needs.
Included is delivery setup and test.

Any DJ work is at extra cost. (Larger systems are also possible up-to 1500 persons 16 speakers 14kw)