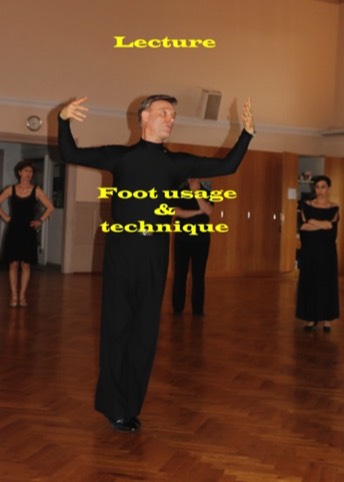 I am happy to offer my new lecture/Lerhgang modules to the dance schools, clubs, Swissdance members.
Each module lasts 1.20 minutes.
The information within the module will be useful to all levels of dancers that wish to have a deeper understanding of how dancing really works.
How important is this.
As a dance coach/teacher it is my job to cover this aspect as it is a number 1 fundamental.
It is sometimes a slow start in dancing to obtain correct base work but this is then up to the couple at which rate and speed they are learning.

So some questions you need to ask.

Do you know the foot work.
Do you know how to use and shape your feet.
Do you have the right kind of movement that makes this footwork natural to produce.
Do you have the right posture to maximise the possible usage of footwork.
Do you have the desire to learn this important part of dancing.

Dancing with wrong foot work is easily seen and is a good reason for many judges not to mark couples in a competitions. Longterm you can't get the right kind of good quality body movement or timing with incorrect footwork. We need to use the feet to push, pull or rise with control.
skimming the floor and using inside and and outside edges of feet.